WHILE it may still be considered a newbie in the industry, St James-based eatery Spiritz of Montego Bay is expanding. With just three years of business under his belt, head chef Jeffrey Smith is gearing up to serve delicious meals from within a newly built shopping centre in the heart of the western city this summer.
"Our new location will be coming shortly in August of this year at Harbour City in Montego Bay, St James. That's going to be the game changer because we're doing two restaurants in one location. We're doing a moderate sports bar and we have a section that is very [bourgeoisie] so you can come on out and join the two levels of experience," Smith tells the Jamaica Observer's LetsTravelCaribbean.com.
This move to widen Spiritz of Montego Bay's scope and target major markets will build on the solid culinary foundation the brand already has in place. Smith is confident that the food offered at their Rose Hall Main Road location speaks for itself.
Great-tasting food is complemented by various amenities available to guests.
"We have a beach, a pool, and if you want to have a party, we also have a section for that. We also have the view of the ocean… so once you book you just choose which area you want to be seated and we give it to you," Smith says.
Spiritz of Montego Bay was born out of his passion to offer a wide range of tasty meals, he explains, adding that he has trained all his chefs to uphold a certain standard that customers have grown to expect and appreciate.
"I like to do different types of foods, and that's one of the things that drives me also. When you go around Jamaica you see that we are not lifting the bar where food is concerned. We have a wide range of food in Jamaica but we're not lifting the bar — and that is what Spiritz is about," says Smith.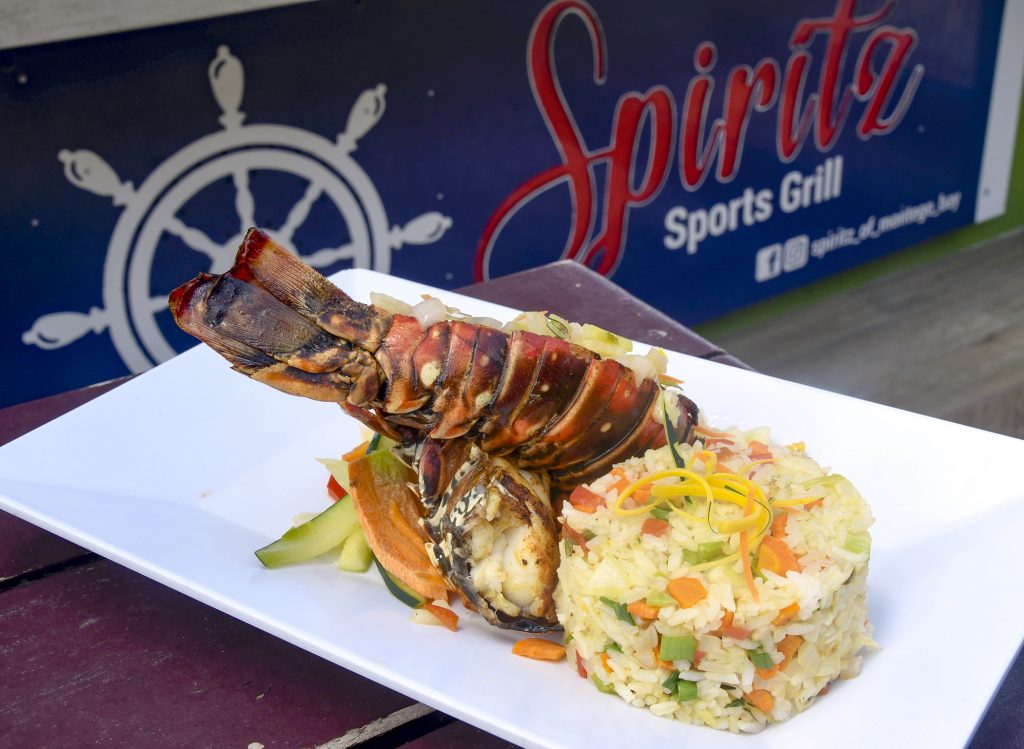 He is right about lifting the bar as the curried cow foot and calypso lobster meals at Spiritz of Montego Bay are worth talking about. Served with rice, both meals are deliciously prepared with herbs and spices that make every bite well worth the visit.
If you're going to be at Spiritz of Montego Bay soon, here's a tip: You have to try their lobster spring roll.
It is absolutely delicious, just one of the standout dishes on a menu Smith has curated for his customers.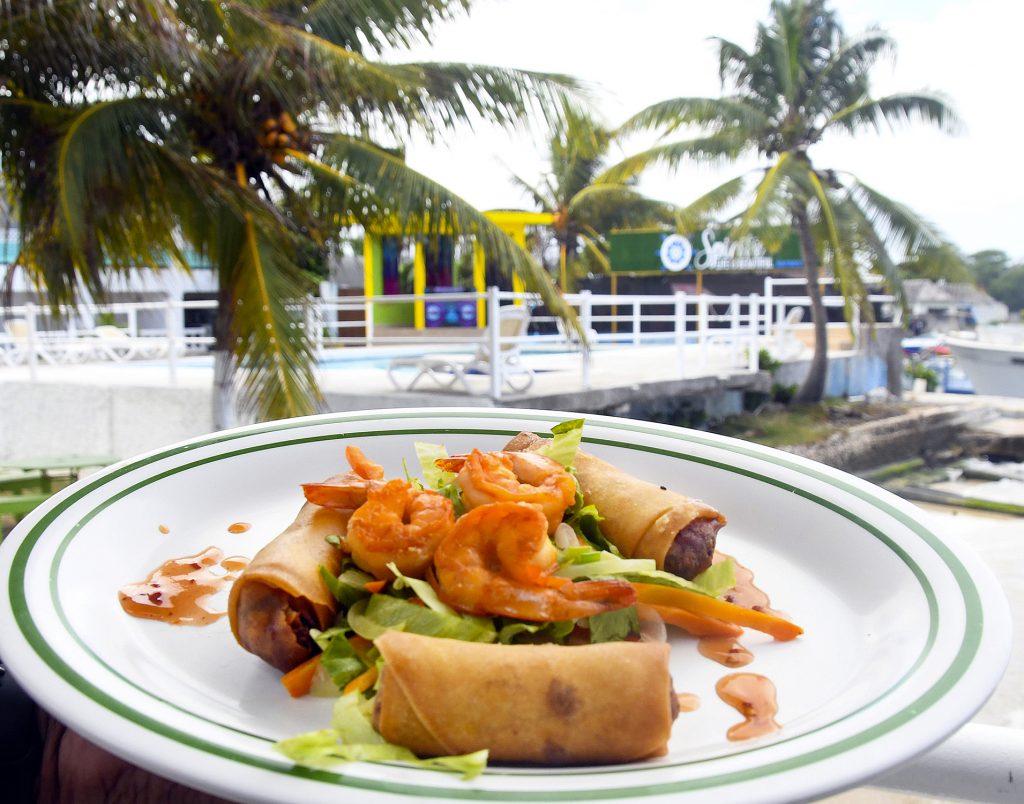 "We are big on seafood and a lot of local cuisines but when we do local cuisine we put a lot of twist to it," he tells LetsTravelCaribbean.com.
The head chef is eagerly waiting to wow customers at his upcoming franchise, where he will add his own spin on traditional favourites.
"I enjoy doing my stuffed chicken wings and also we are big on goat in Jamaica, but we never do a classic goat. You have to come to our new location, which is going to be at Harbour City beside the Harmony Beach Park, to enjoy our stuffed chicken wings and our classic goat," Smith urges.