Saudi hotel chain Boudl Hotels and Resorts is actively searching for a significant hotel investment in Jamaica.
Talks, which began in July during a visit by a large delegation of Saudi Arabian government and business interests, continued at World Travel Market in London on Monday. Boudl Hotels and Resorts Executive Vice President, Saif Khalid Al Khelaiwi told Jamaica's Tourism Minister Edmund Bartlett that while they had always heard about Jamaica, they were stunned by its beauty and the natural charm of its people. He noted that the company is very interested in purchasing an existing hotel and or actively exploring other potential interests in the space.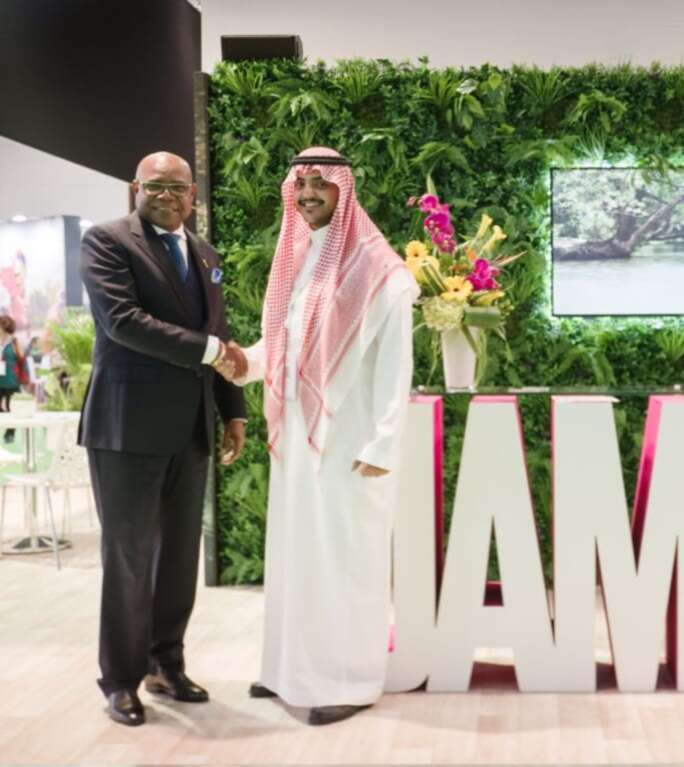 Bartlett is leading a small high-level team of tourism officials at WTM London.
Boudl Hotels and Resorts was established in 1959 under the name of Saleh Naser to Khelaiwi and Sons Co. Within a few years, the company opened several hotels throughout the Kingdom of Saudi Arabia (KSA) and Kuwait. Through its journey, it created the Boudl brand which became the first brand in the hospitality field in KSA.