We continue our look at some of the fun things to do at Jamwest Motorsports & Adventure Park, one of the packages you can effortlessly book through Island Routes.
If you're all about action-packed adventure and don't mind getting a bit dirty, we highly recommend the ATV ride at Jamwest. It's a fully guided jaunt through gorgeous terrain. It lasts between 60 and 90 minutes and is just as fun for beginners as it is for experienced roadsters. You have the option of riding alone or with a partner.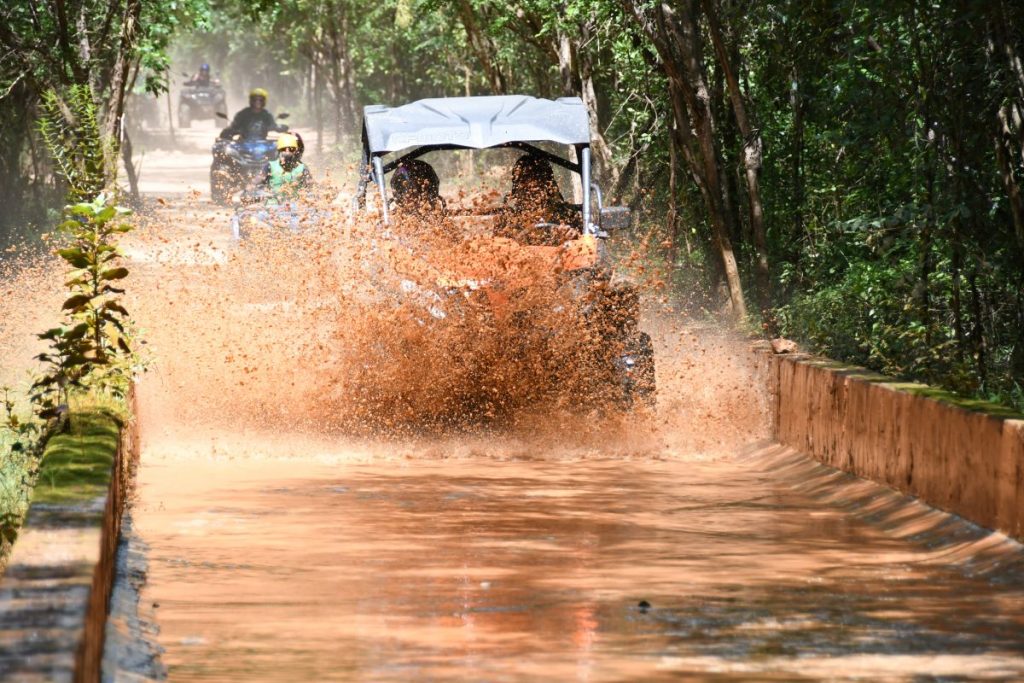 At Jamwest it's all about having fun safely so you'll be provided with goggles and a helmet for your protection. There are also a few practice laps provided in the training area just to make sure you've gotten the hang of the ATV.
There's a lot of variety in the terrain you'll cover: sandy washes, rocky hills, a trail through strands of hardy mangroves, and be sure to listen out for the crunch of tires on a sandy beach. If you've done it right, by the end of this exhilarating ride you'll be wet and dirty… but you'll also have a huge grin on your face and fun memories!
How to book:
Call toll free from anywhere in the Caribbean: 1-800-744-1150
Website: ISLANDROUTES.COM
Facebook, Twitter, YouTube, Instagram: @ISLANDROUTES