When 20-year-old Nathan Anderson says the food at DLE Café tastes good, believe him.
He's guest engagement ambassador at the family-run health food eatery that welcomes a steady stream of customers at its Fairview location in Montego Bay. They come for the pumpkin waffles drizzled with tamarind sauce and other breakfast favourites, the 30-plus different flavours of smoothies, mouth-watering wraps, flat pizzas, burgers, pasta…and then there's the ambiance.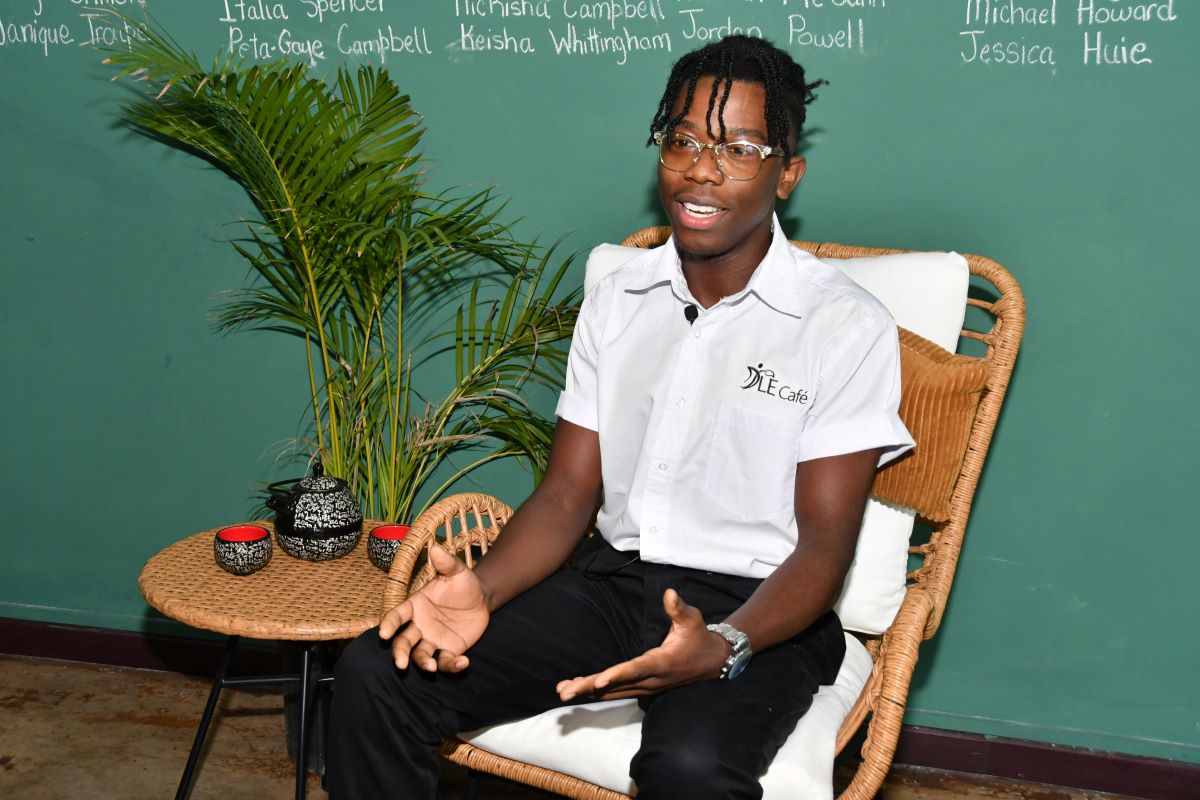 From the first step inside DLE Café, the pace seems to slow down. They're a small team of about five but they work well together to effortlessly serve up delicious meals that are good for you. If your schedule doesn't allow you to dine in, the waiting area has comfy chairs and a wall with words of inspiration.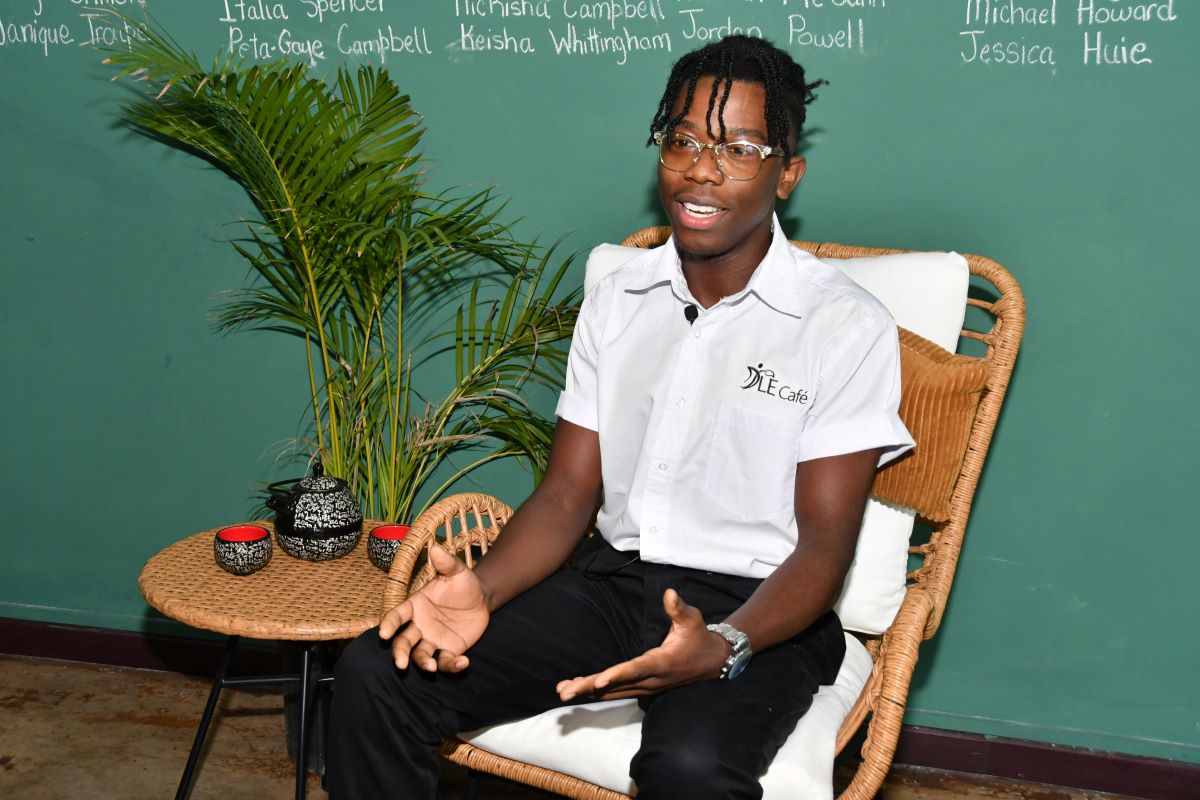 If you decide to stay a while, you have your choice of tables that can seat up to four or cosy booths for larger groups — or if you just need to spread out for a working lunch.
They have an expansive menu and they're always innovating, so it will take you a while to try everything. We highly recommend the BBQ chicken mango pineapple flat pizza. That was our first ever meal at DLE Café when we stumbled upon the location and didn't realise it was a health food place. Now that we've had a chance to explore the menu during a recent visit, we have not been disappointed. Let's start with the grilled veggie panini. It's full of flavour. A handmade multi-seed bread envelopes cucumbers, mushrooms, red onions, bell peppers, and pepper jack cheese for a truly satisfactory experience.
But our new favourite is the wild salmon serenity burger. It's wild Alaskan salmon, red onions, tomatoes, handmade dill lemon sauce, organic romaine lettuce, nestled between a handmade wholewheat burger bun. It's gorgeous to look at, juicy, full of flavour, nothing like the typical idea of a healthy burger.
Oh, be sure to try the Jackolate smoothie, a yummy blend of jackfruit, banana, coconut, peanut butter, PB protein powder and vegan chocolate chips.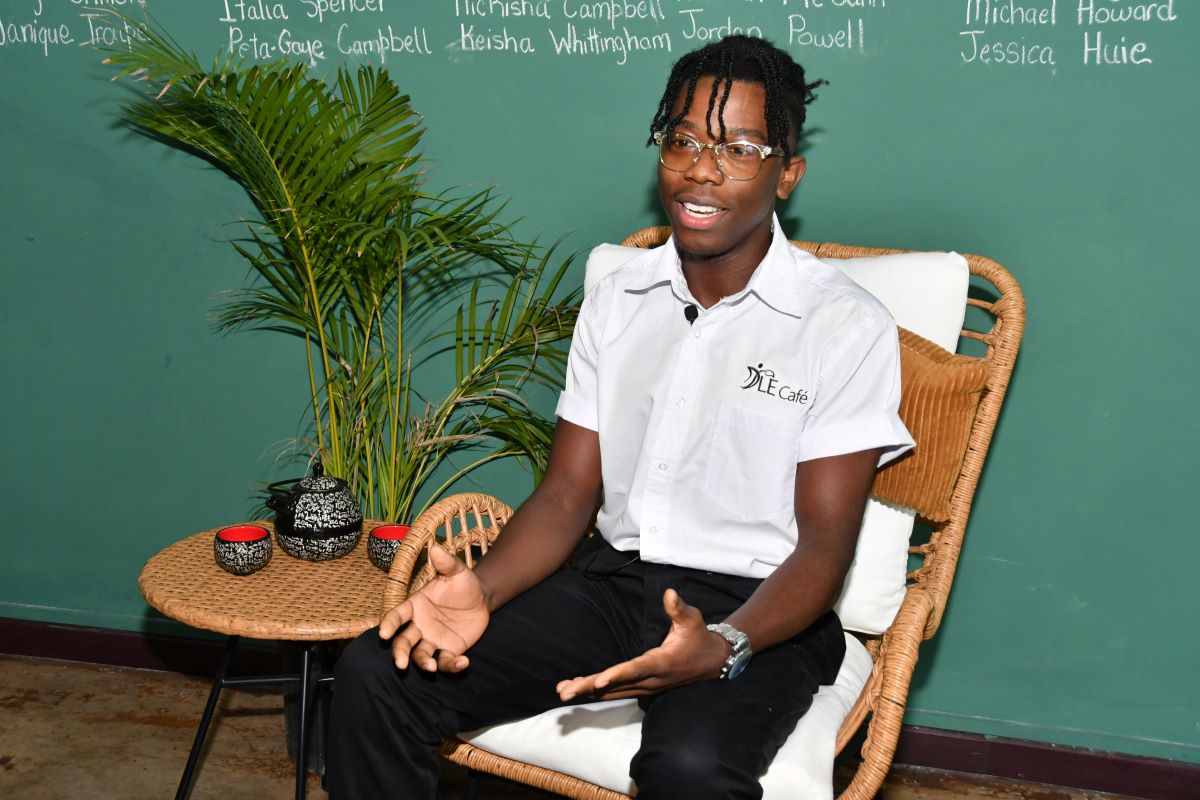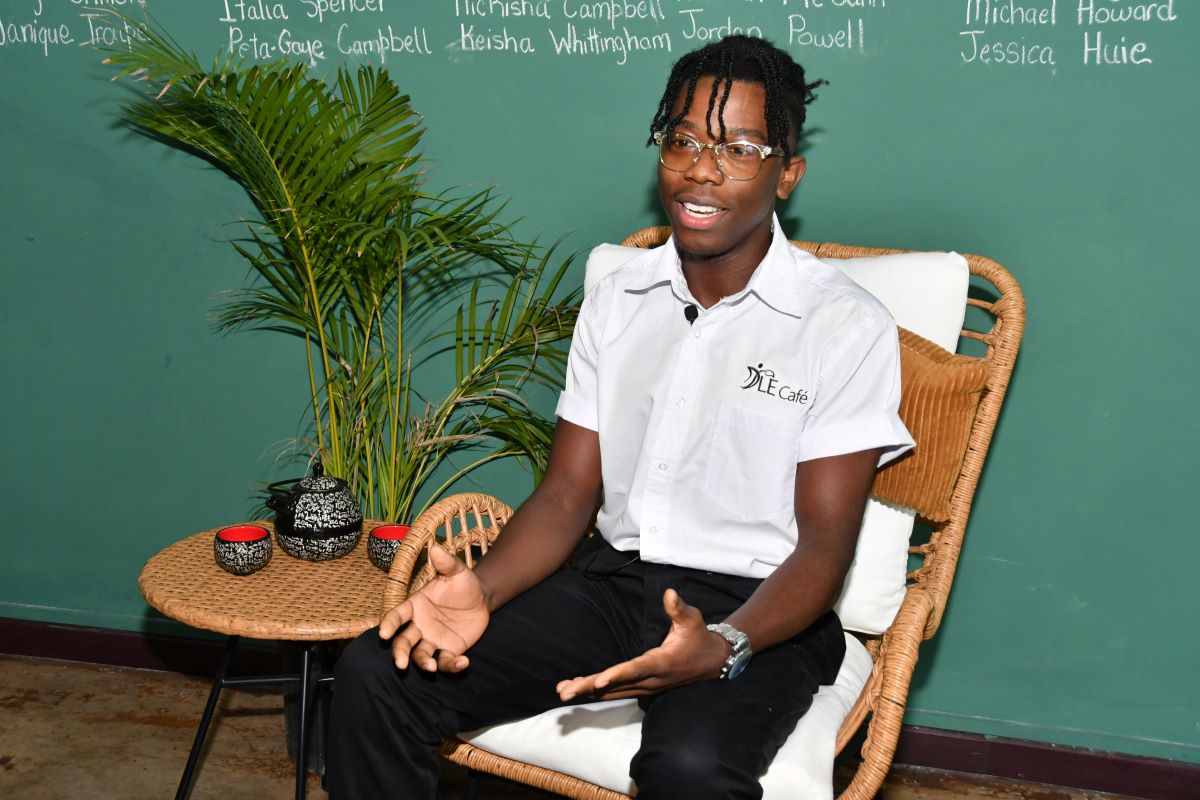 But how did this all come about? As young Nathan explained, they launched in 2017 as a wellness business, Divine Living Essentials, and they've evolved over the years.
"We've started to create our own niche. People kind of have an understanding that our food tastes good, and it's also healthy," he told LetsTravelCaribbean.com.
In addition to dishes made and served by the café, they offer home-delivered meal plans for patrons who want to eat healthy every day of the week. They also have an extensive line of retail items in store for customers who want to eat healthy snacks or stock their pantry with just the right ingredients.
"We've been a health-orientated family for a very long time. So we use this as a way to share our knowledge and it progressed on more of a commercial level," said Nathan.
Customers, he said, range from individuals with health conditions to youngsters who frequent the gym to business people. They all have one thing in common: they want delicious food that provides health benefits.
As it looks ahead to the future, DLE Café has big plans to expand its menu and its footprint.
The goal is to make its mark in all 14 parishes, starting with expansion into Kingston then moving on to the Caribbean and eventually grow beyond the region. The good news is that DLE Café isn't short of ideas.
"We're currently working on more gluten free options because we realise that a lot of customers are requesting that. We're playing around with plantains — making plantain waffles or pancakes — just so we can give our guests some more things that they can try that can cater towards their needs," said Nathan.
"We also have a cauliflower based flat pizza. We're going more into gluten free that tastes good so that more people can enjoy our food," he said.
Location: Shop #4 Unit 11, Fairview Shopping Center, Montego Bay
Phone number: (876) 347-9500
Social media: dlecafe on IG and Facebook