— One for the books
With deliciously prepared meals, a cocktail bar full of surprises, and a beautiful white sand beach, the newly opened Sea Island Beach Club in Montego Bay welcomes everyone longing for good food and a relaxing day in paradise.
Located on the property of the historic Casa Blanca Beach Hotel in the tourist capital, the venue is more than your average beachside restaurant and bar as owner Ryan Grala points out. He believes his staff's commitment to providing excellent service to all who venture through their gates sets them apart.
During our recent visit, a friendly and highly professional team of hosts was there to welcome us to the Jimmy Cliff Boulevard-based beach club. This, Grala says, has been the standard since the outdoor-dining Sea Island Beach Club opened its doors 10 months ago.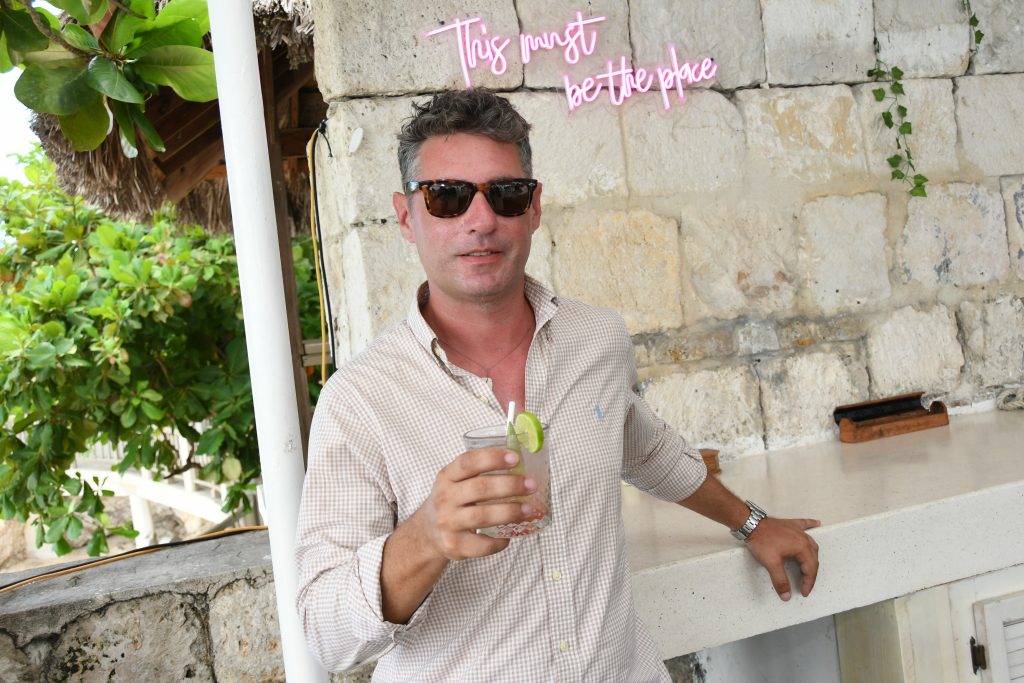 "The Sea Island Beach Club experience is a hearty welcome and it's our staff trying to set you up with what's going to make your day… [whether] it's an umbrella and chair on the beach or good food and good drinks. Some people are looking to celebrate special occasions, others are just looking to celebrate the most random Wednesday," Grala tells the Jamaica Observer's LetsTravelCaribbean.com.
From a table that offers a spectacular view of the pristine beach below, we are presented with menus that list choice after delicious choice. We turn to Grala for help selecting an appetiser and he suggests we try the Seaside Calamari, a favourite of many who come to dine. After devouring the succulent seafood and the creamy house sauce it is served with, we understand why both locals and tourists flock to the beach club to get a taste.
For our entrée Grala wants us to try their most requested meals. One bite and we understand why their oxtail served with rice and peas has foodies from all nationalities returning for more.
Prepared by the beach club's chef Nicole Dixon, the meal is delicious! Not only is the oxtail seasoned to perfection, but it is also cooked to represent true Jamaican cuisine with the right amount of spice. The beach club's Bob Marley drink goes perfectly with it.
Then the friendly smile of our server Odane Isaacs greets us once more. It's time to try the Sea Island Beach Club's Beer Battered Shrimp and a Holy Guacamole burger.
Yum!
Throughout the hot summer day, bartender Andre Wallace ensures that we are never out of cold, refreshing cocktails; just one of the little things that show Sea Island Beach Club is deep-rooted in delivering superior service.
It's what keeps foodies Anji Zantboer from Britain and Mag Truth coming back for more. Our first visit was their third day dining at the restaurant.
"We love it here," Zantboer tells LetsTravelCaribbean.com.
So did we.
The Sea Island Beach Club experience is definitely one for the books.