THIS is expected to be one of the hottest years ever recorded so LetsTravelCaribbean.com intends to hit the beach as often as possible. We bring you the first in a series of features on watersports that will ensure you have loads of fun while you beat the heat.
All these activities are available to guests and holders of day passes at Sandals Montego Bay, which graciously hosted us for half a day.
"Part of watersports is dropping in the water, getting up back, putting your stuff on and going again. You have a life jacket on and we have trained lifeguards here but part of watersports is getting into water — that's why we ask that they should be able to swim," explains watersports supervisor at Sandals Montego Bay, Owen Brown.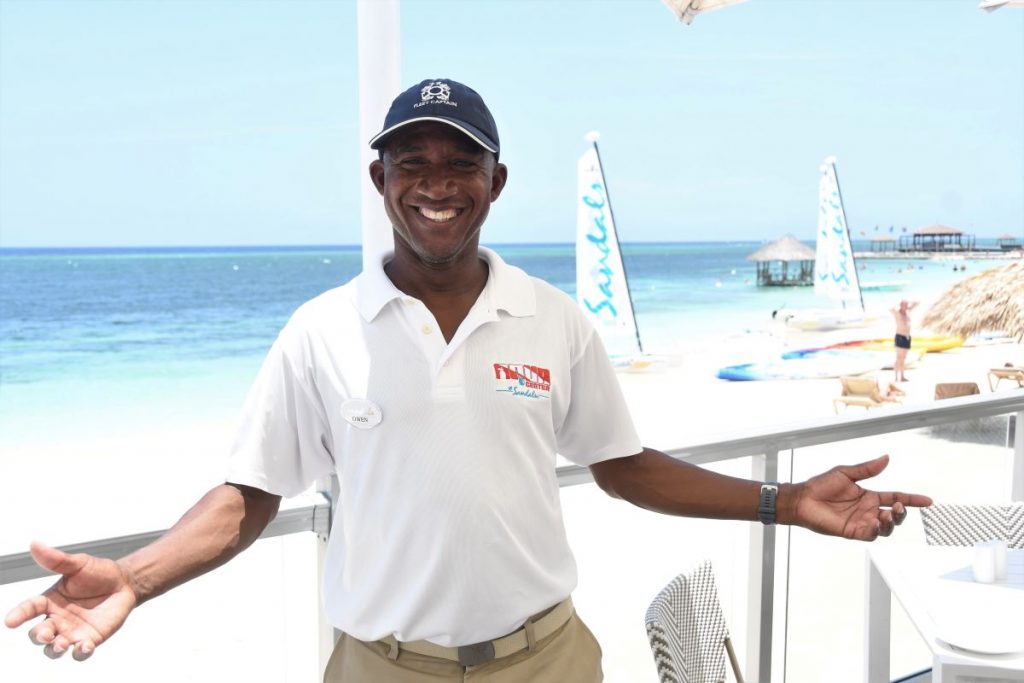 He and his team have a blast bringing smiles to the faces of hotel guests who seem to spend just as much time lounging on sun-kissed golden sand as they do in the crystal clear blue water. But Brown is hoping to see more locals engaged in watersports.
"They can buy a day pass, come on in and have fun. They can do all the activities. The day pass generally starts from about 9:00 am or 10 o'clock until about five to six o'clock in the evenings," he explains.
The affable and professional members of his team are happy to provide lessons throughout the day as needed.
You will definitely need tutoring if you intend to try water skiing for the first time. It's the most challenging of all the activities offered, according to Brown.
"It can be learned in a couple of minutes but then you have to do some practising," he tells the Jamaica Observer's LetsTravelCaribbean.com.
Dive team member Soniel "Doc" Lowers is an expert so he usually uses only one ski. We suggest you start out with two and work your way up to his skill level. And remember, the goal is to have fun!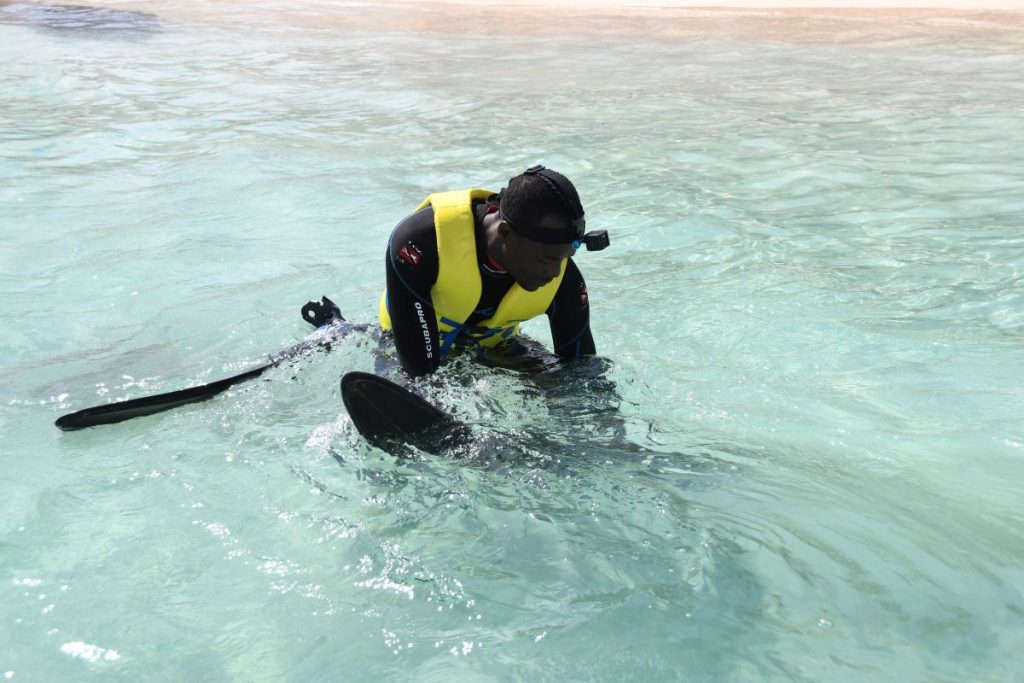 Fun-maximising tips
Best time of the day for watersports:
From 8:30 am to noon. After that, the wind makes it more challenging but it's still lots of fun.
What to wear:
Anything you're comfortable in: bikini, shorts, sweats.
What happens when you show up on a day pass:
You sign up for activities and there is a medical form that you have to fill out.
For snorkelling and scuba diving, walk-ins are accommodated where possible but reservations are needed so try to arrange that from the day before.
Divers who have been certified within the last six months can begin diving right away; those with certifications older than six months have to be checked out in the pool. Those who have not gone diving for longer than six months have to do a refresher course.
For those who want to go snorkelling but cannot swim there is a lesson at 9:00 am.
Most of the activities require no skill and members of the watersports team are on hand to provide tips and a helping hand as needed.
Popular activities:
Hobie cat, tubing and kayaking