Guests lucky enough to be among the first welcomed to the stunning Sandals Dunn's River, which officially opened its doors yesterday, are familiar with its pristine beaches, the rivers meandering through forests, and rushing waterfalls washing over the landscape. For the rest of us who've been longing for a sneak peek, here are five reasons to stay at Sandals Dunn's River, nestled on Jamaica's north coast.
1. Luxury reimagined
The first of its kind at any Sandals Resort, the Coyaba Sky Rondoval Villas reinvents the landscape of luxury, boasting a striking oversized swim-up river pool and a breathtaking open-air terrace hideaway atop the villas, complete with stylish furnishings and bar. Here you have your personal telescope to gaze at the stars. This extravagant experience is complete with 24-hour in-room dining and your own personal butler.
2. Gastronomic fiesta
There are 12 gourmet restaurants at Sandals Dunn's River, including several firsts to the Sandals brand. Dining options offer an appetising array of dishes and unique atmosphere that will satiate even the most discerning palate. When you visit be sure to savour the IRIE spirit of the new specialty rum bar, Dunn's Rum Club. Sample its authentic curated list of rums as well as craft cocktails with locally sourced ingredients. Or, if it's elegant dining you desire, stop by Edessa. It was named after the ancient city of Edessa, which means "abundant water".
3. Coffee connoisseur
Blum serves Jamaica's famed Blue Mountain blend as well as an assortment of inspired inland coffee treats, along with Japanese-style nitro cold brew. This quaint coffee shop is a must-visit during your vacation at Sandals Dunn's River.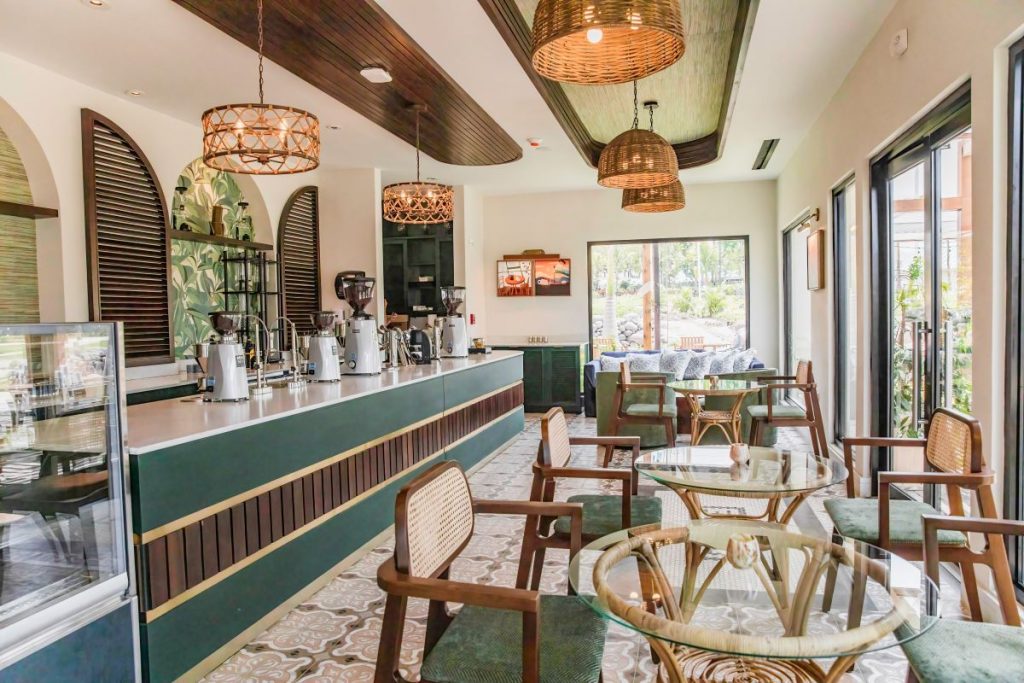 4. Unbeatable view
The Ocarina Rooftop Bar is yet another Sandals first in Jamaica, where you can sip your favourite cocktail with a stunning view of the crystal clear waters of the Caribbean Sea. You will find that spirits pair well with a gentle sea breeze.
5. Ultra-chic
The stylish Lapidus Lounge pays homage to renowned architect Morris Lapidus who designed the original resort when it was first built as the Arawak Hotel in the 1950s.
And that's just the tip of the iceberg. There's a lot more to do and see at the reimagined Sandals Dunn's River.