FORTY-FOUR years ago Diana McIntyre-Pike's passion for the rich cultural practices often found in Jamaica's rural communities saw her pioneering a more sustainable approach to tourism. Her inspiration came from childhood memories of warmly welcoming guests into her home.
She was introduced to the tourism sector at an early age by her late mother, Ceceline McIntyre, who operated a guest house in Westmoreland.
"My mother, who was also the pioneer of Negril before any development took place. She had cottages called Caribella Chalets which does not exist anymore and operated the family guest house in Savanna-la-Mar. Guests were given personalised service and experiences in the community with us and our friends; therefore, my mindset was from then," McIntyre-Pike tells the Jamaica Observer's LetsTravelCaribbean.com.
Her love for the industry encouraged a young McIntyre-Pike to study hotel management and catering operations in the United Kingdom, subsequently journeying back to Jamaica where she landed her first job in the tourism sector. It was at the Holiday Inn Resort.
During her stint as the resort's Guest Relations Director McIntyre-Pike created an educational activity for guests dubbed the Jamaica Chit Chat Session.
"I invited diverse community persons to participate as I did a presentation on our culture, heritage and lifestyle — which was so popular with the guests I ended up having it daily! Some of the guests were invited out to their homes and businesses by the community persons who attended," she says.
The resort's management team eventually asked her to put a halt to the activity, she said, but the young firecracker was determined to see sustainable tourism thrive in local communities.
"I… requested my late brother, Gordon McIntyre, together with a Peace Corps director, Howard Housen, to conduct surveys in Manchester and St Elizabeth to determine if there was support for this approach towards the development and marketing of community tourism. It was well received," says McIntyre-Pike.
That was all the encouragement she needed.
"We formed South Coast Marketing Ltd and later the Sustainable Communities Foundation (SCF). We received a one-year grant for community tourism training and development, which we named the Jamaica Community Tourism Project," she says.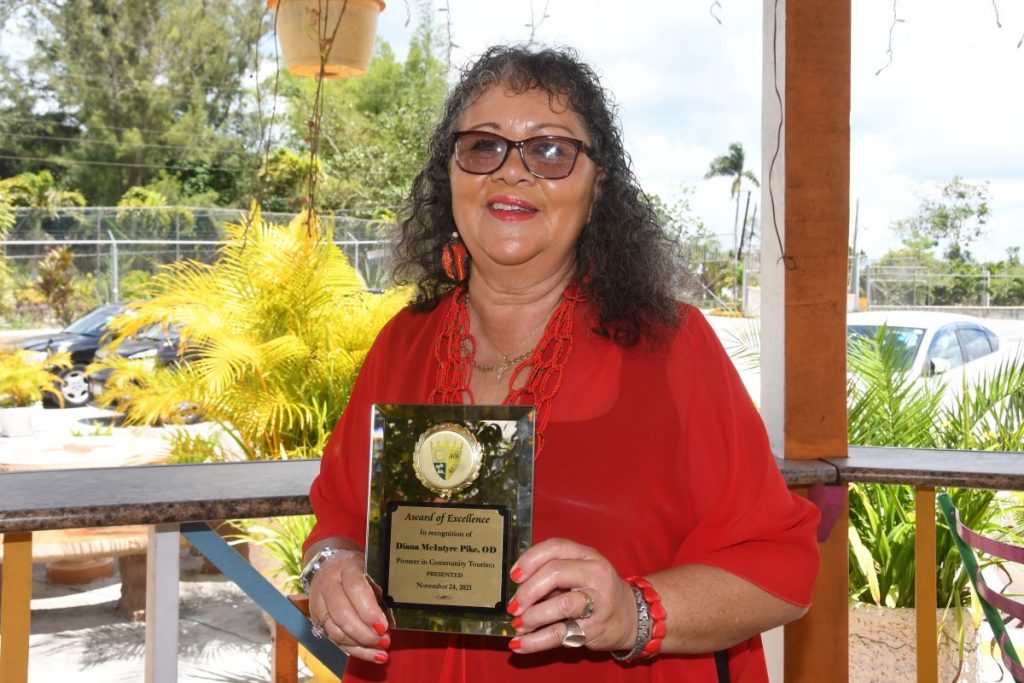 Over the years McIntyre-Pike has spoken at countless international tourism conferences, received many accolades, and has offered training to thousands of community members. For her, community tourism is a necessity in the development of the wider sector. She now runs the Countrystyle Community Tourism Network for entrepreneurs wanting to invest in community tourism by offering products and attractions that build on natural, cultural and human capital.
"The vision of community tourism is to expose the local resources and talents and make the concept a reality for local people. Community tourism embraces eco-tourism, cultural tourism, adventure tourism, recreational tourism, geo-tourism, heritage tourism, health and wellness tourism, farm tourism, and all the popular special interest tourisms through community-based tourism," she tells LetsTravelCaribbean.com.
"The approach should be implementing a responsible, sustainable approach to a country's development where communities are developed together with other tourism businesses," McIntyre-Pike adds.
Now 70 years old, she is "thankful that community tourism is seen as the way forward internationally".
"I feel uplifted. I would not consider myself dominating the tourism industry but playing a major role in paving the way forward," she says.
"The feedback from visitors has been amazing. TUI, the largest tour operator in the world, had a contract with Countrystyle for three years with Orange Bay Village in Hanover, and the feedback they received from their clients was so impressive that they brought their video crew to film the tour," she adds proudly.