Imagine dining with someone special in a cosy thatch hut, eating deliciously prepared seafood while listening to the sound of waves splashing against the rocks. Sound goods, right? This could be your reality at one of Hanover's hidden gems, Sky Beach Bar & Grill.
Located in the little town of Hopewell, this 10-year-old family-run establishment has stolen the hearts of the many who journey through the western parts of the island. At the helm is a warm and welcoming Mandalyn McKenzie who treats each customer like family.
After hearing great reviews of not only the mouth-watering meals being served at Sky Beach Bar & Grill but also the private and comfortable environment provided, LetsTravelCaribbean.com (LTC) decided to visit the western Jamaica establishment.
On arrival we were greeted by a hand sanitiser dispenser and warm rag station, a tell-tale sign that the establishment is enforcing the COVID-19 preventative measures. A good sign. We were also told that all employees are fully vaccinated against the virus and the establishment is also registered with the Tourism Product Development Company (TPDCo).
While learning about the history of Sky Beach, we noticed that the thatch-roof huts on property are named after districts in Hanover. We were then seated at the Askenish Hut where we were promised a very exclusive social distancing-friendly dining experience.
Sky Beach makes up for its limited menu by making the dishes offered truly spectacular. Seafood lovers will feel as though they are in heaven at this dining spot.
We had heard great things about a delicious fish pasta being offered so that was our first meal of the afternoon. Made with penne pasta, chunks of well-seasoned fried fish and a tasty homemade Alfredo sauce, we were happy with our choice. A blended fruit punch was the perfect companion for this mouth-watering meal.
By this we were pretty confident that our afternoon at Sky Beach would be a good one.
For our second meal of the afternoon our lovely host Mandalyn suggested that we try Sky Beach's spicy fish tenders served with a side of coleslaw, a secret homemade sauce and crispy fried sweet potatoes served with a dusting of cinnamon. She did not steer us wrong. Along with our meal, we were served a very tasty 'Ocean Pina Colada' made with coconut rum, pineapple juice and a Pina Colada mix.
We also tried the coconut crusted shrimp served with a delectable mango sauce and a creamy sweet potato mash. It tasted as good as it looked – the sweet potato mash was perfectly done and the mango sauce brought the meal together. Kudos to you Sky Beach.
To ensure that our hands were clean after the delicious meals, warm rags were again provided by our host.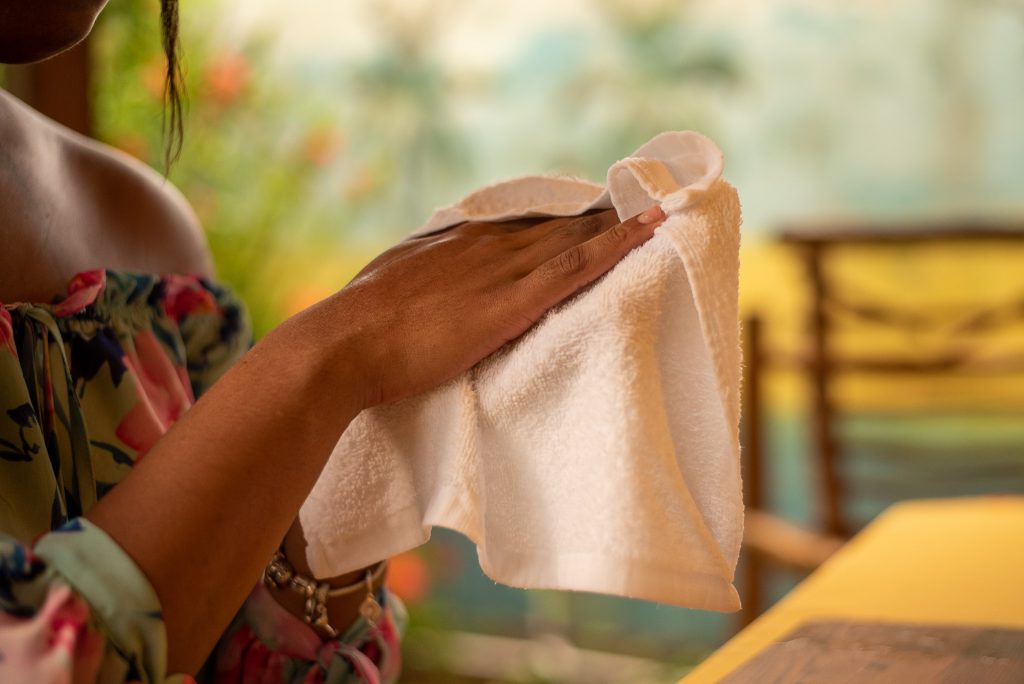 Location: Main Street, Hopewell
Opening Hours
12 pm – 8 pm
Instagram @sky.beach