THE HRH Mimosa is being dubbed the villa on the water by some who've experienced even a taste of what it has to offer.
The 55-foot Sea Ray Sedan Bridge vessel is outfitted with some of the most well-appointed amenities that can be found on any vessel this side of the Caribbean Sea. Three state rooms, wall-to-wall carpeting, leather seating, and wood panelling are just some of the extravagant touches on-board.
An air of undeniable luxury was just what owner and operator Ruby Robinson Hardweare was aiming for when she and her husband — Everton "Singing Melody" Hardweare — decided to dip their toes into the water with this enterprise.
"When you get on the yacht, we blow your mind. We give you something totally different [from what's] available in Jamaica," says Robinson Hardweare, a former Google employee.
The couple's foray into uncharted waters was in response to repeated requests from guests at their Discovery Bay property, Villa Mimosa.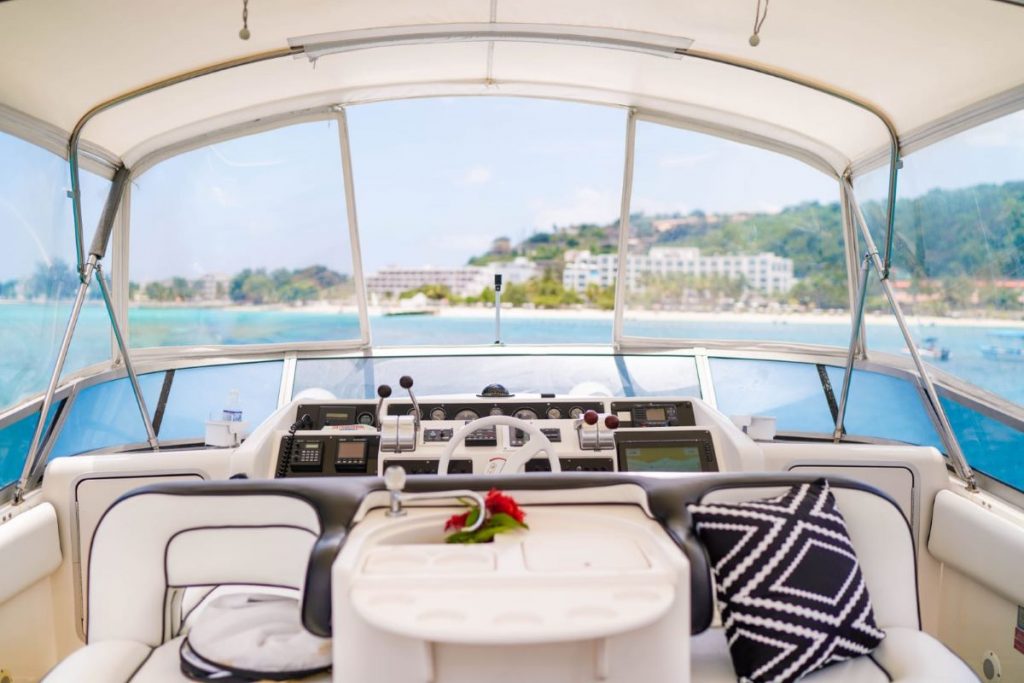 "Our guests were complaining that they come to luxury villas but there wasn't really a luxury yacht. Just about every guest that comes to our villa wants to [go on] a yacht," Robinson Hardweare explains.
She believes the yacht complements their villa, oozing the same level of luxury they offer on land.
"We just want to appeal to that piece of the market that wants to have luxury so what we've done, we've taken all the luxury of the villa and put in on a yacht. When you come on the yacht… we want to appeal to whatever it is you want to do," she says.
In addition to customised service, they also offer packages for guests who want all the details taken care of without having to make any major decisions. These cover everything from a personal chef to DJs that keep the yacht rocking to a rhythmic beat. Typically, the vessel is expertly staffed by a captain, deck hands, bartender and chef who, Robinson Hardweare boasts, provide excellent service for guests when they decide to set sail.
Plans are underway, she said, to sail to other Caribbean destinations for guests who want the added lure of island hopping. The final regulatory approvals are now being ironed out for that to become a reality, says Robinson Hardweare.